Our physician-led program is focused on helping patients achieve the most active life possible despite any pulmonary diagnoses and physical limitations. We tailor our program for individuals with pulmonary disease, with diagnoses such as COPD, post lung transplants, emphysema, and acute respiratory failure.
Our comprehensive program features:
Team Consults by our Board Certified Pulmonologist
7 Days Per Week Therapy Services as prescribed
24/7 Access to Laboratory and Radiology Services
Tracheostomy Care and Management
Wide Range of Oxygen Therapies including Liquid Oxygen
Mucus Clearance Devices to include Percussion Vest and Cough Assist
Nebulizer Therapies
Trilogy
Pulmonary Education/Training for Patients and Family Members
Case Management and Discharge Planning
Coordination of Home Care Services including CARE NAVIGATION™ Program
24/7 Admissions Direct from the ER
Bladder Scanning
Clinical Capabilities Include:
Volara Oscillation with Lung Expansion Therapy (OLE)
In House 4 Channel Sleep Studies
Trilogy Avaps Therapy
Heated Airvo
High Flow Nasal Cannula
Trachs – New and Stable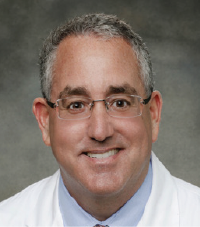 Dr. Kenneth S. Haft, Pulmonary Program Director
Board-certified in internal medicine, pulmonary medicine, and critical care medicine, Dr. Haft serves as managing partner of Pulmonary Associates of Richmond. Previously, he was the director of the intensivist program at Henrico Doctors Hospital, where he was on the organization's board of trustees for three years. Dr. Haft also served as the director of Pulmonary Associates of Richmond and possesses extensive research experience. Dr. Haft earned his medical degree at the University of Florida; he completed his critical care fellowship and internal medicine residency at the Medical College of Virginia. Active in the medical community, he is a member of the Society of Critical Care Medicine, the American College of Chest Physicians, the Richmond Academy of Medicine and the Medical Society of Virginia. He was awarded Top Doc by Richmond Magazine in 2019.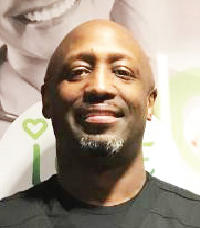 Lloyd Craft, Respiratory Therapist
Lloyd graduated from J. Sargeant Reynolds Respiratory Program in 2003 (Magna Cum Laude) and has a Bachelor of Biology degree from Livingstone College. He has worked as a Respiratory Therapist for 17 years both in the hospital clinical setting and in-home respiratory care setting. His impeccable bedside manner and clinical expertise have served him well in his professional tenure and will continue to do so as he serves our patients within our facility. Lloyd has worked at CJW and John Randolph, both HCA Healthcare institutions. He also has worked at Lincare and Med Inc. in the home respiratory setting. Having worked in both the hospital and in the home, perfectly positions Lloyd as a pulmonary expert to work with our patients as they transition from the hospital back to their home.