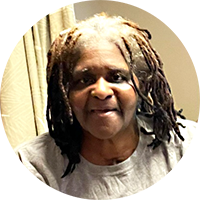 "My stay here at Canterbury has been excellent. Sam and Sophia have motivated me so much. I was like a newborn baby when I got here, and they have helped me progress to do so many things. Amy and Candice were the best nurses. They took great care of me. Michelle, the speech therapist, was awesome. I'm eating regular food again!! I cannot say enough about the respiratory care. I will tell anybody to come here for your trach and respiratory needs. My two favorite CNAs, Laquita and Lanetra, took great care of me. They were also like my family. Nina and Jazz are great unit manager. They handled all of my nursing care concerns. The social workers did a great job with my care plans. I have no complaints at all about Canterbury."
– Carolyn Jarvis
---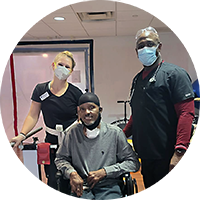 "I came to Canterbury Rehab for Trach Care. I was assisted with respiratory and rehab care. The staff went above and beyond and really helped. The respiratory team; Lloyd and Takiyeh, and the rehab team; Elizabeth, Danielle and Sophia, were great with helping me. I had a fair overall experience and I would recommend Canterbury Rehab to others."
– Carl Ricks
---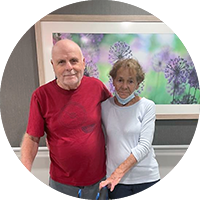 "I had a very good experience at Canterbury. I was treated very well and I got great results from Rehab."
– Arnold Smith
---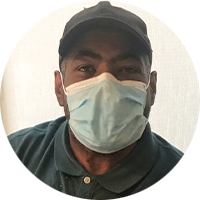 CANTERBURY REHAB HAS THE BEST PHYSICAL AND OCCUPATIONAL THERAPY TEAM!
"Without a doubt Canterbury Rehabilitation & Healthcare Center has the best physical and occupational therapy team of any nursing home I have been to!! I have had some amazing nurses and CNAs taking care of me while I was here as well. I would highly recommend Canterbury to anyone needing a little help."
– John Crider
---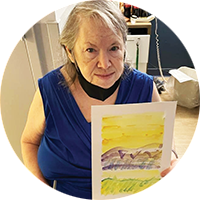 Drema Donahue, who has been a patient at Canterbury since September 2020 has rediscovered her love for art and has a lot to say!
"Canterbury does a wide variety of activities, but my favorite is the new Virtual Art Class they have started. I have been able to rediscover my creative side and even try things I hadn't before. This is one of the newest pieces I have done. I am looking forward to our next class."
– Drema Donahue
---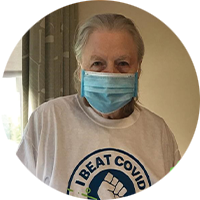 Thelma Really Enjoyed Her Stay At Canterbury!
"Being here felt like being at home which made my stay so much easier. The food tasted like it was homemade and I really enjoyed that. All the staff was exceptional and took great care of me. I would come back here if I ever had a need."
– Thelma Holtzlander
---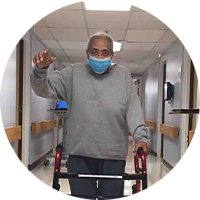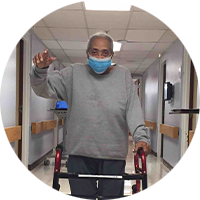 I Have Nothing But Good Things To Say!
"I had a great stay at Canterbury. I have nothing but good things to say about the staff here. I felt special when they had a birthday celebration for me. The food here is by far some of the best I have had. The rehab team is awesome."
– Etola Winters
---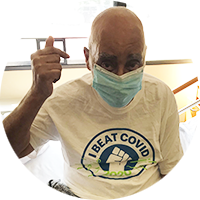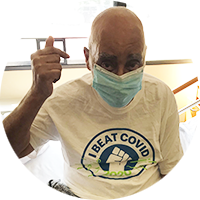 Mr. Bailey gives a thumbs up to all the staff here and the exceptional care he received during his stay with us. He is strong and ready to go home thanks to the rehab team here at Canterbury. He would highly recommend Canterbury to anyone in need of some help.
---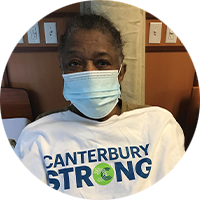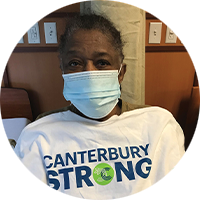 "When I admitted to Canterbury, I was very sick and weak. Today I am discharging home feeling so much better and stronger than I ever thought I would. I have really enjoyed getting therapy and working with the entire Rehab Team at Canterbury. My overall stay has been great here and I would recommend Canterbury to anyone that needs support for their recovery. Many thanks Team Canterbury!"
– Mary Shelton
---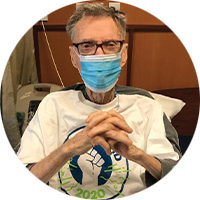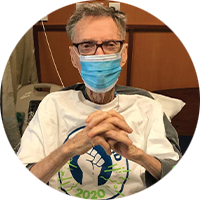 "My stay at Canterbury has been everything I needed it to be. The team here is simply outstanding. The medical staff is very good and competent. The food is great—I approve of the ample portions! I would highly recommend this facility to anyone in need given my experience here.
Without this caring team, I strongly feel that I would not have survived. Thank you TEAM Canterbury for saving my life!"
With much much gratitude,
– Max Couchman
---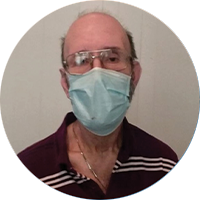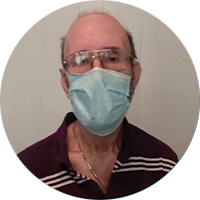 "My stay and rehabilitation experience at Canterbury was a good one! The progress I made here with the help of the team is remarkable. I admitted in very weak shape and required a lot of help. I'm now leaving here being able to stand and walk with no assistance. The entire team has been great. Everyone from Housekeepers, Social Work, CNA & Nursing…. I couldn't have done it without them.
With great confidence I can and will recommend Canterbury Rehabilitation and Healthcare Center and the great team who cared for me!"
– W. Brown
---